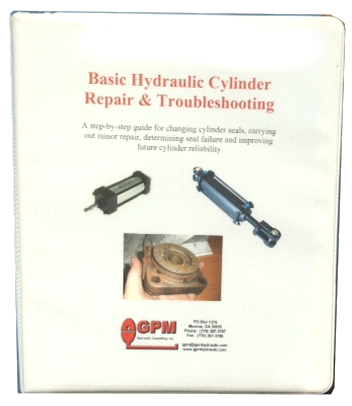 Basic Hydraulic Cylinder Repair Manual
A step-by-step guide for changing cylinder seals and carrying out minor repair. The manual contains disassembly, inspection of parts, minor repair, assembly, examples of seal failures and their causes, hydraulic cylinder speeds, metric/inch conversion table, fluid power formulas, rod and piston groove diameters.
$24.99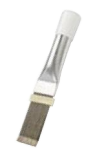 Heat Exchanger Fin Comb
Keep the fins straight on all of your heat exchangers for maximum air flow and cooling efficiency at all times. Adjustable to fit any fin spacing so only one is needed for all of your coolers.
$9.95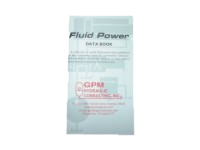 Fluid Power Data Book
Comprehensive data book with troubleshooting hints, formulas, accumulator sizing, viscosity ratings, 3-phase motor data, pipe charts, wire selection, conversion tables and much more.
$1.99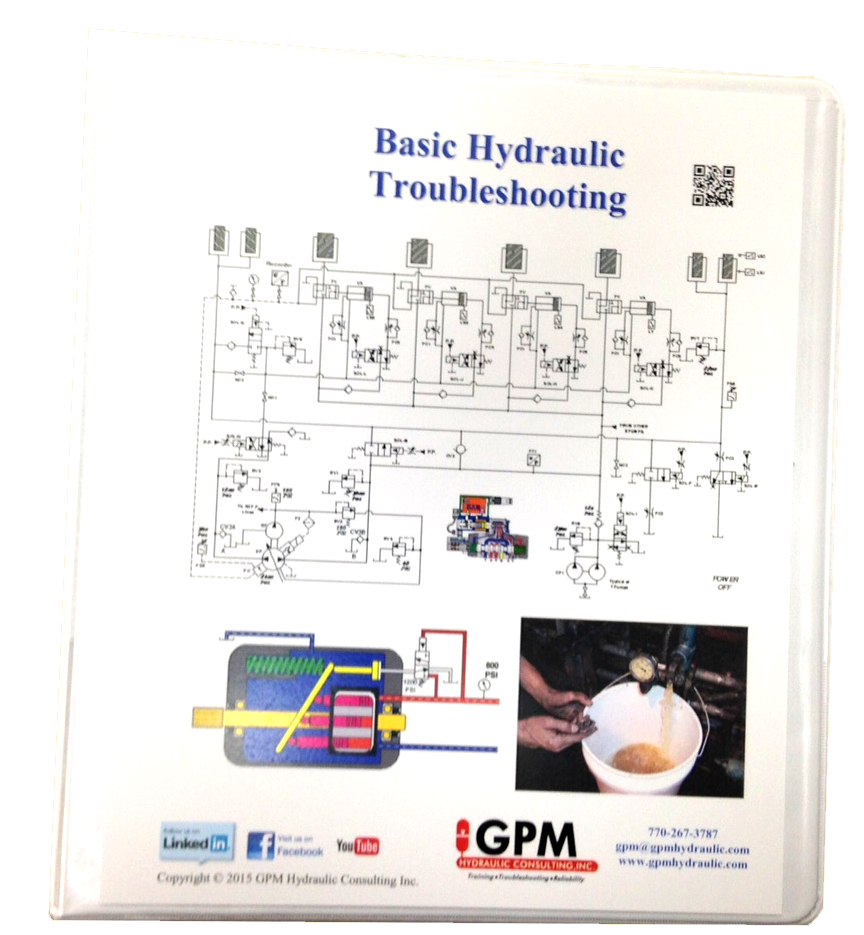 Basic Hydraulic Troubleshooting Manual
Our nationally-acclaimed MBHT manual used in our instructor led classes across the United States and Canada. Almost 300 pages of informative, practical hydraulic troubleshooting information.
$74.95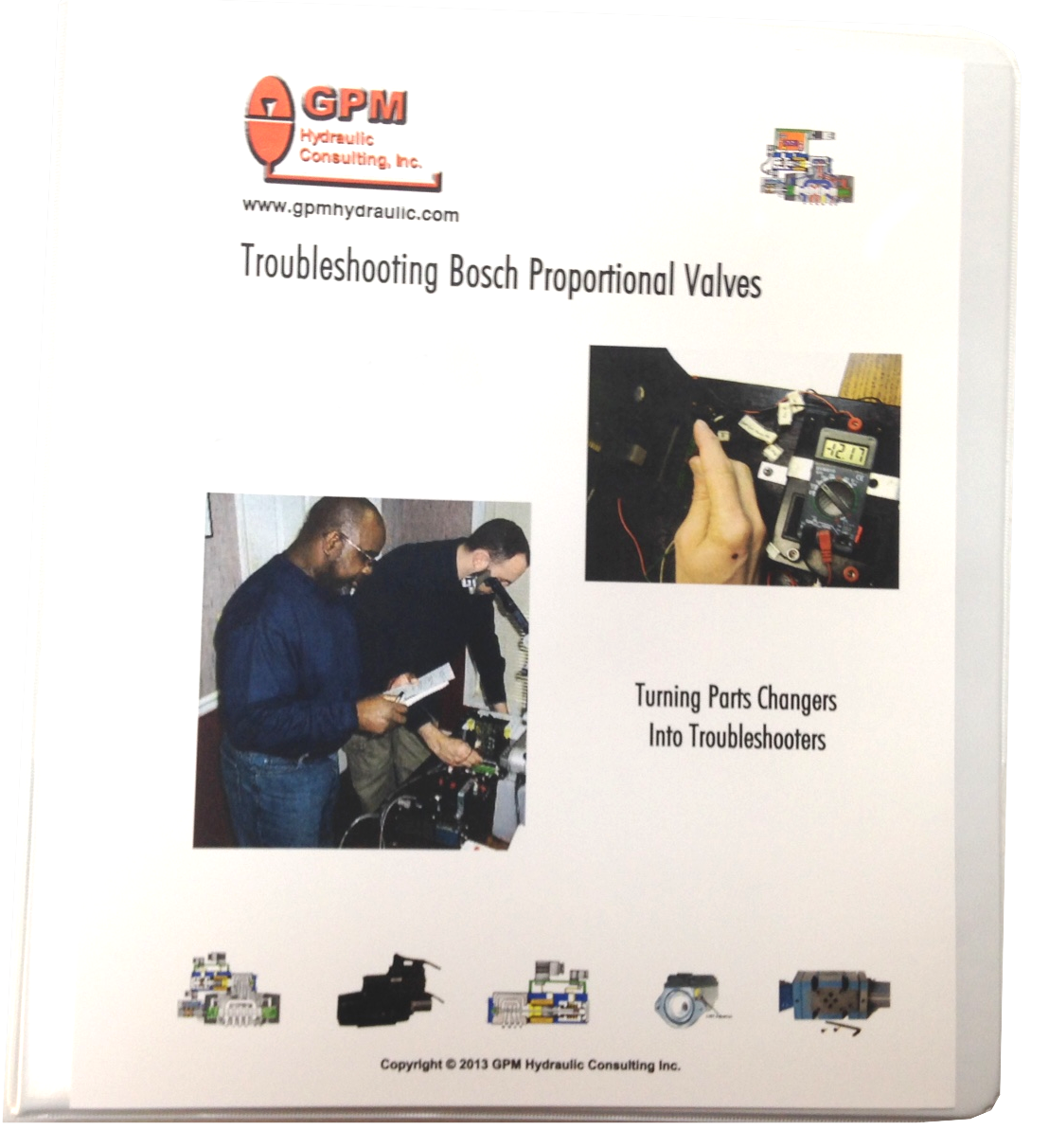 Troubleshooting Bosch Proportional Valves Manual
The complete guide to troubleshooting and maintaining linear positioner circuits with electronically controlled proportional valves. The same manual used in our acclaimed Troubleshooting Proportional Valves public seminar.
$49.95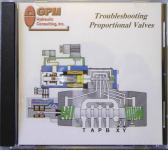 Troubleshooting Bosch Proportional Valves eBook
This is the same manual used in our Troubleshooting Proportional Valves public seminar in a fully searchable pdf format on CD. Learn how to check the LVDT feedback, current, adjust the amplifier, null a valve, use a battery box and much much more. This eBook can be downloaded onto a network, control room computer, palmtop, laptop, office computer or home computer for faster troubleshooting.
$49.95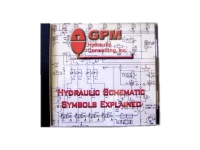 Hydraulic Symbols Explained
This interactive CD is the fastest, easiest way available to learn hydraulic schematic symbols. Designed for Windows XP, 95, 98 and 98SE
$49.95

What You Don't Know About Accumulators
CAN KILL YOU!
Our all NEW, full length, remastered accumulator safety DVD. Mechanics, technicians, millwrights, electricians, operators and anyone who works on or around a machine with a hydraulic accumulator should watch this DVD. If you buy only one safety training aid this year, this should be it! All new footage, even more life-saving information than before!
$285.00
Basic Pneumatic Troubleshooting
The same detailed manual used in our exclusive 3-day Basic Pneumatic Troubleshooting workshop. This manual is designed specifically for millwrights, electricians, reliability technicians, supervisors and engineers who are responsible for maintaining and controlling pneumatic systems. Over 150 pages written from our own personal experience troubleshooting systems. Illustrated in full color to easily understand the components
$74.95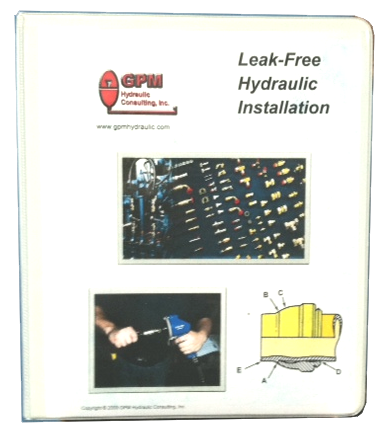 Leak-Free Hydraulic Installation
The same detailed manual used in our exclusive one-day Leak Free Hydraulic Installation workshop. This workshop was initially designed to be taught to contract installers of hydraulic systems but has gained a following among millwrights, mechanics and any maintenance personnel who work on hydraulic systems. Get rid of your leaks once and for all with the information packed in this manual
$49.95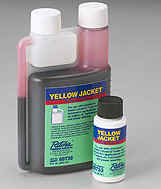 Are Hard To Find Hydraulic Leaks Costing You Money?
Oil and Fluid Dye Solution is for finding leaks in oil based applications.
Use 1 oz. per 2 gallons of oil.
Pinpoint leaks in milling machines and hydraulic systems such as cherry pickers and knucklebooms.

Find seal and gasket leaks in engines, compressors and transmissions.

Locate leaks in gasoline or diesel fuel equipment, hydraulic presses, injection-molding machines, paper machines and oil coolers.
Comes in 1 oz. and 8 oz. size bottles.
The leak detection flashlight and fluorescence glasses are required for identifying leaks.
Please call for pricing.
770-267-3787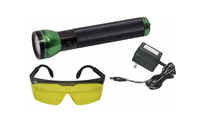 Cordless Rechargeable Leak Detection Flashlight With Fluorescence-Enhancing Glasses And Smart Charger.
10 times brighter then regular LED lights

Compatible with all standard leak detection dyes

Most powerful portable, cordless, rechargeable lamp

Over 6 hours of peak performance.

Inspection range of up to 20 feet (6.1 m)
Please call for pricing.
770-267-3787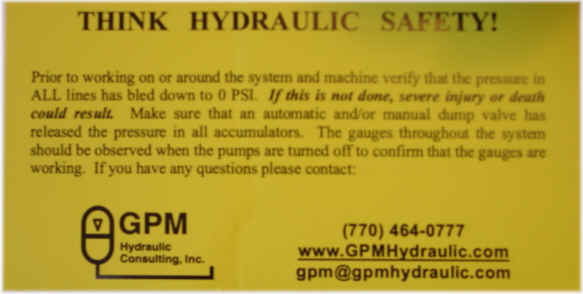 Think Hydraulic Safety! Safety Sticker - 100 Stickers
Many personnel have been injured or killed, simply by forgetting to bleed the pressures down in a hydraulic system. Let GPM be a reminder that prior to working on or around the machine verify that ALL pressure has been bled down to 0 PSI. If this is not done, severe injury or death may result.
$100.00

50 Safety Stickers
$60.00

25 Safety Stickers
$35.00
TRAINING - TROUBLESHOOTING - RELIABILITY
GPM Hydraulic Consulting, Inc.
Address: 797 Ridge Road Monroe, Ga 30655
Phone: (770) 267-3787
GPM Hydraulic Consulting, Inc.
Hydraulic Training – Troubleshooting – Reliability